When Pharmacy Hill decided it was time for a bigger building they called us for windows and doors.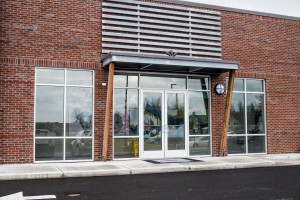 ...
Read more
This large new building was a fun project to provide materials for.
...
Read more
Lourdes Hospital is one of the finest Medical Centers in the south.  Reliable Glass we thrilled to be part of the recent renovation of the 6th floor.
Read more
Paducah is lucky to have a fine group or orthopedic specialist working in the city.  We were happy to be able to help the Orthopedic Institute get into it's new Pain Center.
Read more